Chatham County is rich with art. I love the variety of talented artists in our community and events to promote our artists.  Be sure to visit a Mark Hewitt kiln opening if you get a chance, there are three a year.

Mark Hewitt
I have blogged about multiple of Mark Hewitt's kiln openings and will continue update people on his events because he is truly talented and his work is something special to our community. To learn more about Hewitt and his art, visit his website.  He has traveled down an interesting road to get to where he is today.

Summer Kiln Opening
This kiln opening branches out from the expected pieces to see at a Mark Hewitt kiln opening. There are the traditional barrel and straight mugs, plates, bowls, jars, pitchers, tumblers, pots of all sizes and the additional casserole dishes, triangular vases, rectangular dishes, narrow neck vases, wall vases and more! View these beautiful and functional pieces of art made by Mark Hewitt, apprentice Adrian King, and new apprentice, Hamish Jackson.
Sale Dates and Times:
Saturday, August 29th – (Preview the goods 8am-8:50am) 9am to 5pm
Sunday, August 30th – Noon to 5pm
Saturday, September 5th – 9am to 5pm
Sunday, September 6th – Noon to 5pm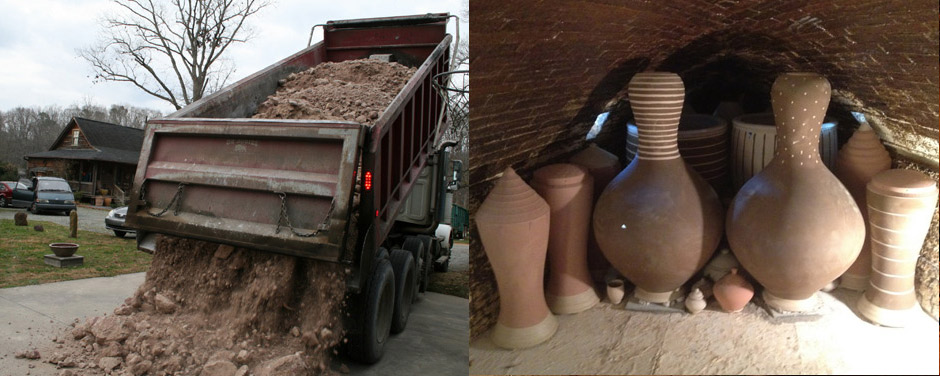 Lisa Skumpija can help with your Pittsboro, Chatham County and greater Raleigh, NC real estate. Whether you are buying or selling a home in Chatham County, NC, Lisa Skumpija is a leading real estate agent and can make it a smooth process!