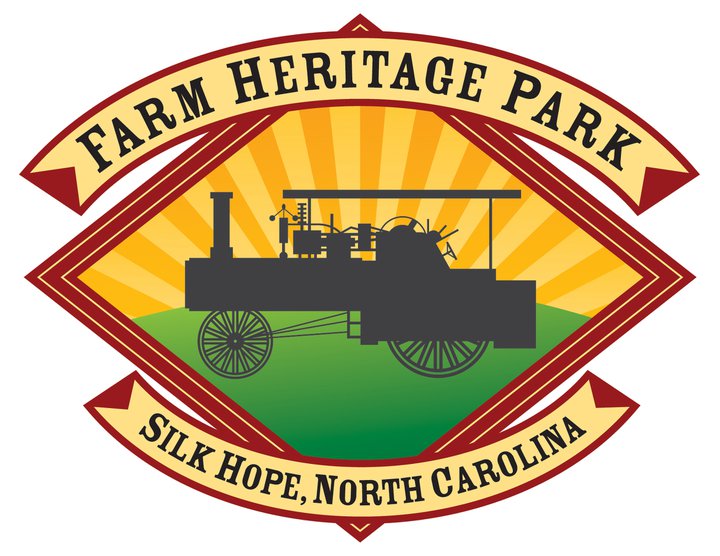 It's that time again ya'll! Old Fashioned Farmers Day at the Silk Hope Ruritan. The 44th Annual event showcases the evolution of agriculture throughout the years with a display of tractors, animals, dancing, craft demonstrations, food and more! 
This is no ordinary machinery show. You can see a cotton gin, a working sawmill, steam engines – even tasting handmade ice cream from the engine, tobacco equipment and of course every type of tractor and engine ever made. This is no fair either. The barn area will showcase cows of course, draft horses, as well as dancing, live music and more.
The food will be plentiful too with all the fried options, BBQ and of course pinto beans. And don't forget the made-on site ice cream. This family friendly event features a mini train for kids to ride on, pony rides, a kid discover area and more. There will be raffle events as well- even for a new Ford Truck!
What is a "Ruritan"? It's basically a Latin extrapolation which means someone with an affinity for rural or small-town life. This National organization is dedicated to community service and indeed the celebration of small-town life. Since 1928, the Ruritans have been discussing and working on ways to lift up their communities through dedicated service. In the Silk Hope area, the Ruritans have built a volunteer fire department, a community building that is used for a suite of events and maintain the Farmers Day grounds. All these spaces are rentable to the public for a fee. In addition, the Ruritans also run a scholarshop program for any students seeking aide in post-secondary education, as long as they have a connection to the Silk Hope area.
What is/ where is Silk Hope you might ask? In good rural NC style, it is an intersection in Chatham County outside of Siler City. But this intersection is a confluence of farms, friends and community. The name comes from the 1800's when a local farmer tried his hand at Silk Worm production. It didn't work out so well but the romantic name stayed.
So, join the Silk Hope Ruritans for a little down home fun this weekend!
When: Labor Day Weekend- August 31st-Sept 1st
Where: Silk Hope Farm Heritage Theme Park, 4221 Silk Hope Road, Siler City, North Carolina 27344, United States
Cost: $5 a person, kids free
Learn More: These farmers have Facebook and a Website!
Lisa Skumpija can help with your Pittsboro, Chatham County and greater Raleigh, NC real estate. Living in Pittsboro, North Carolina and working onsite at the Chapel Ridge, Pittsboro, Fred Couples golf course community makes Lisa your local Chatham County real estate expert. Whether you are buying or selling a home in Chatham County, NC, Lisa Skumpija is a leading real estate agent and can make it a smooth process!