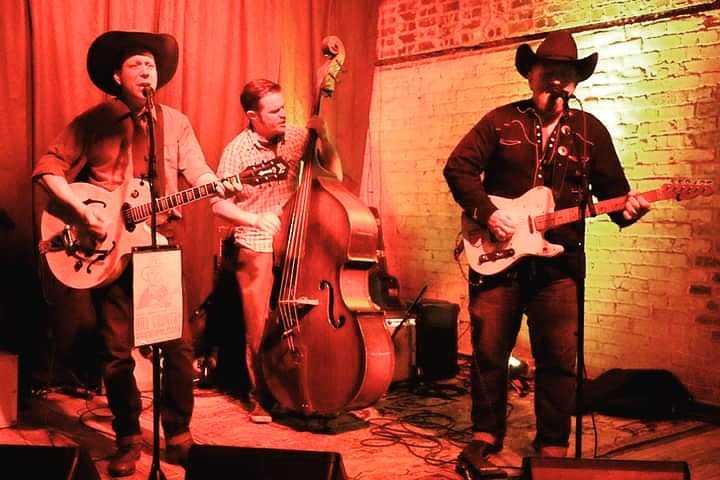 What the heck is the ODDCO?! The ODDCO or The Odd Company is the newest store/art gallery/ bar/ live music venue in Pittsboro. It's the only one too! The owners are bonafide "fringe artists" working in art, music, design, branding and media. They started the ODDCO is a unique and lovingly created storefront that specializes in art from abroad as well as local, hand crafted NC clothing, handcrafted jewelry, home goods and gifts and more! Inside the charming wares sits a bar featuring local craft beer on tap and great conversation to boot!
The building itself is no simple matter. The finished space is located next to The Phoenix Bakery and New Horizon West and was actually a home moved from across the street! The building is a Lustron, an odd and rare building from the 1940's. These structures were made from steel to withstand the test of time. With such ambitious components this business is a great fit for Pittsboro; unique, one of kind, fun and independent.
In addition to all the retail and bar options in this new yet historic space,The ODDCO is also serving up a live music series. The next installment will be The Hill Country Cosmpolitans on Saturday, August 17thfrom 8 – 10 PM.
 The Hill Country Cosmopolitans are pure Texas Hill country joy with 40s-era Western Swing dude-ranch favorites. They bring a little bit of country and honky tonk and even jazz. 
Craft beer, wines, ciders and more will be served with a side of funky art.
At-the-door cover charge: $3 per person
They even have a Bluegrass Jam session on Thursday nights from 6:30 to 8:30 and beyond! If the weather is nice the outdoor parking area is also utilized by pickers. No more going all the way to Bynum for your jams! The next ODDCO Bluegrass Jam night in Pittsboro is coming up September 5th.
 Come out to Pittsboro's newest self-proclaimed, loungy outsider art and music venue!
Lisa Skumpija can help with your Pittsboro, Chatham County and greater Raleigh, NC real estate. Living in Pittsboro, North Carolina and working onsite at the Chapel Ridge, Pittsboro, Fred Couples golf course community makes Lisa your local Chatham County real estate expert. Whether you are buying or selling a home in Chatham County, NC, Lisa Skumpija is a leading real estate agent and can make it a smooth process!