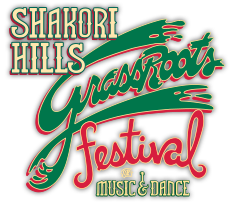 It's Shakori Time!
Spring is finally here, or maybe summer if you check the temperatures but either way it's that time again. Folks are already getting set up for Shakori Hills! Shakori is a fun filled weekend with all the bells and whistles of a well-planned and thoughtfully executed festival. In case you haven't heard, The Shakori Hills GrassRoots Festival of Music & Dance is a collaboration between the Shakori Hills Community Arts Center and the GrassRoots Festival Organization, providing a family-friendly celebration of music, dance, art and education. 
In addition to the soul soaring, foot tapping music acts, you will find dance workshops, music workshops, kid driven movement and music workshops and performances, advocacy groups advocating for their missions and craft as well as food and healing arts vendors.
This festival has something for everyone in the family. During the day the atmosphere is lighthearted and family centric with crafts and workshops for kids as well as hands-on art projects, performances, group activities, storytelling, face-painting, and a Saturday afternoon parade led by the Bulltown Strutters! There are also open mic's on the Front Porch stage with other music and movement workshops.
Shakori also gives local entrepenuers, activits and non-profits a platform so head on out and learn something about your community, your world or find a cause to champion.
Check out the lineup here.
Lisa Skumpija can help with your Pittsboro, Chatham County and greater Raleigh, NC real estate. Living in Pittsboro, North Carolina and working onsite at the Chapel Ridge, Pittsboro, Fred Couples golf course community makes Lisa your local Chatham County real estate expert. Whether you are buying or selling a home in Chatham County, NC, Lisa Skumpija is a leading real estate agent and can make it a smooth process!