Whether you are preparing a home to sell or looking for new ways to spruce up your existing home for your enjoyment, here are two events this weekend that are an ode to spring and the transformations therein.
Head to Raleigh and you can take in TWO events centered on home improvement in the basic sense; using materials around you for redecorating and enhancing your yard or garden.
Dine and Design
Head to Watkins Flowers of Distinction this Sunday March 31st for a lovely brunch and lecture on reinventing your home using "Fat Free Decorating". Angelia Moon of Moon Interiors will give practical steps for arranging your space using simple invigorating steps such as reusing items already in your home. Attendees should come with photos of your space to use in the class. 


*Brunch from Simply Crepes*
Cost: $25 **Pre-Registration is required. Purchase your tickets on Eventbrite HERE.
Visit www.moonint.com to learn more about Moon Interiors and their interior design services.
*Attendance is limited. Register to reserve your seat while tickets are available.
Date And Time
Sun, March 31, 2019
1:00 PM – 3:00 PM EDT
Location
Watkins Flowers of Distinction
8490 Honeycutt Road 
Suite 108 
Raleigh, NC 27615
Basics of Spring Planting – with Bryce Lane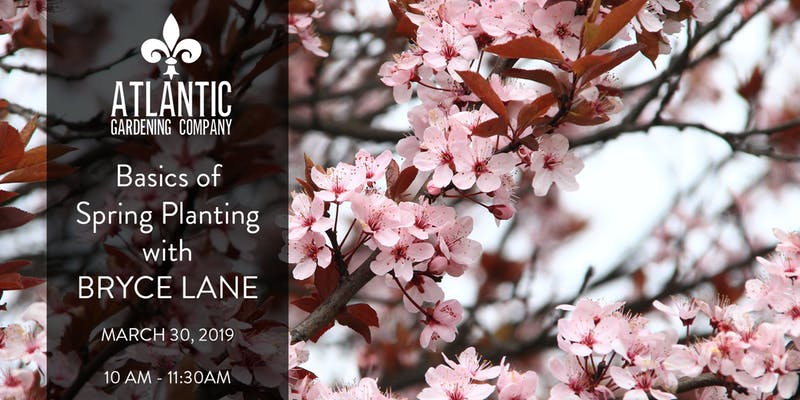 Come out to Atlantic Gardening Companyin Raleigh for a class on selecting and planting the summer scene you want now! Now is the time to be selecting, and planting trees, shrubs, and herbaceous perennials. There are some simple, yet essential principles of planting that all gardeners should be aware of. Come learn about all aspects of proper planting and post-planting techniques. From hole and bed prep, to root scoring, pruning and watering, you will be ready to choose your favorites and insure their success in the landscape!

Date And Time
Sat, March 30, 2019
10:00 AM – 11:30 AM EDT
Location
Atlantic Gardening Company
5217 Atlantic Avenue
Raleigh, NC 27616
Lisa Skumpija can help with your Pittsboro, Chatham County and greater Raleigh, NC real estate. Living in Pittsboro, North Carolina and working onsite at the Chapel Ridge, Pittsboro, Fred Couples golf course community makes Lisa your local Chatham County real estate expert. Whether you are buying or selling a home in Chatham County, NC, Lisa Skumpija is a leading real estate agent and can make it a smooth process!