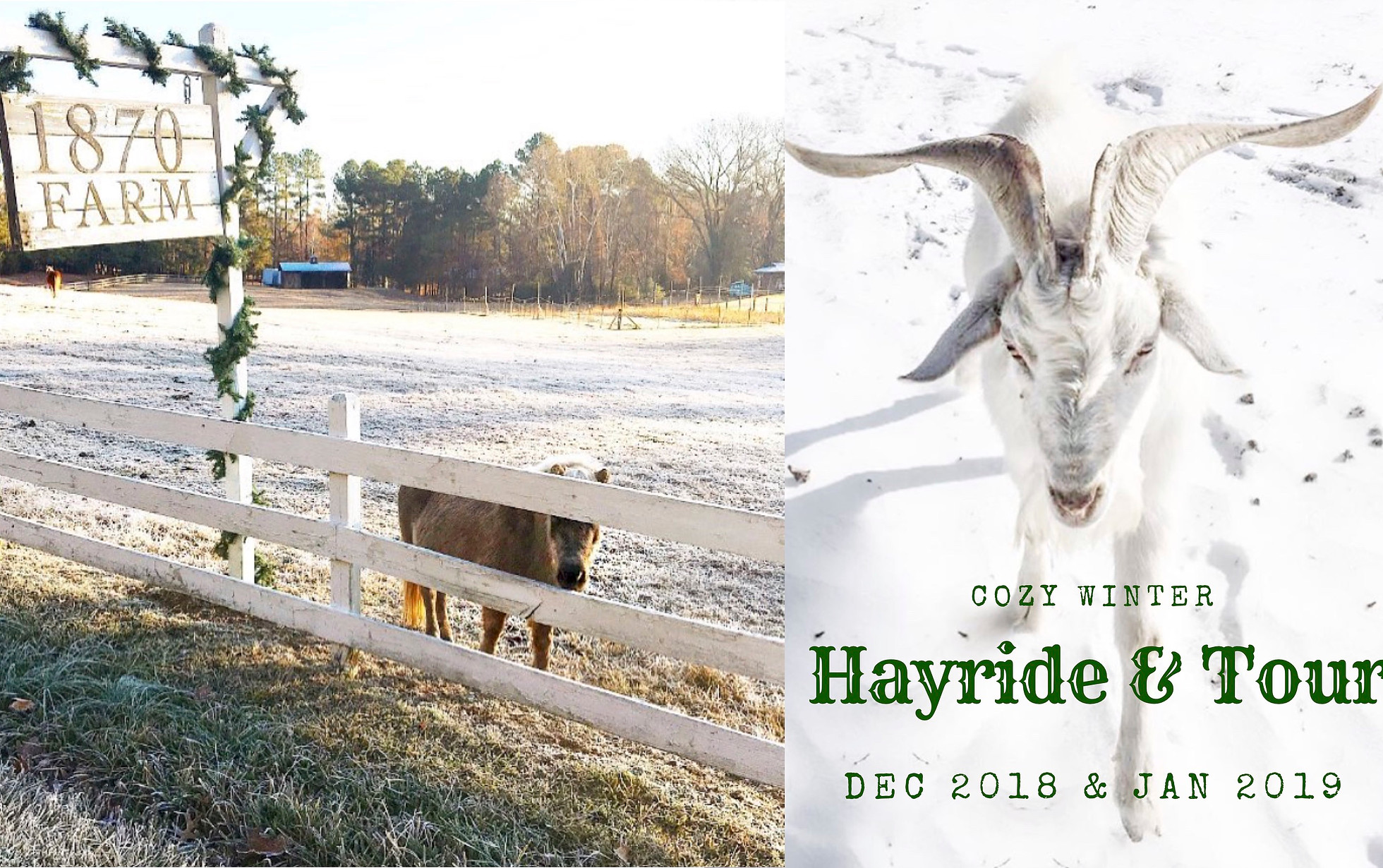 Take a cozy hayride through the animal pasture, followed by visits to baby goats, alpacas and other farm animals. Blankets and complimentary hot apple cider will keep you warm! Ride & Tour is approx. 40 minutes.
​
Add on gemstone mining for even more fun! This is a working urban farm centered around family fun so bring the whole family out to meet the animals and enjoy some winter fun. This event ends this weekend but if you can't make it this weekend don't worry- snuggling with baby goats begins Jan 26thand goes through March.
@1870 Farm, 1224 Old Lystra Rd, Chapel Hill, North Carolina 27517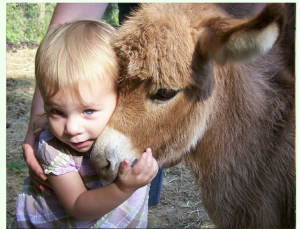 The 1870 farm is a new urban farm on an old farm property that specializes in farm products such as produce and eggs, as well as child and adult activities and events. They even have alpaca animal therapy training program. Whether you need to take a moment to step back in time to days of pastoral content or you are interested in a special location for an event, the 1870 farm has a free-range paradise just for you. There are goats to pet, fish to catch, alpacas to cuddle, gems to mine and chickens to feed for both adults and children. Adults have yoga as well as gardening and farming workshops to partake in and can sign up kids for summer camps.
Use this link to sign up now and get out this weekend!
Lisa Skumpija can help with your Pittsboro, Chatham County and greater Raleigh, NC real estate. Living in Pittsboro, North Carolina and working onsite at the Chapel Ridge, Pittsboro, Fred Couples golf course community makes Lisa your local Chatham County real estate expert. Whether you are buying or selling a home in Chatham County, NC, Lisa Skumpija is a leading real estate agent and can make it a smooth process!