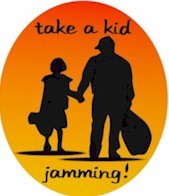 If you are looking for things to do this weekend around the Triangle, here are two events that might catch your fancy.
First up is the PreddyFest Bluegrass Festival. The festival is small and eclectic but if you love listening to bluegrass in a relaxed outdoor setting, this might be the event for you. It is also a kid friendly venue so feel free to bring the whole family to "jam". Advanced ticket sales have closed but you can still pay at the gate. Free camping is included with ticket! The festival venue and organizer Rodney Preddy is rather modest with his description so check out this article from Carolina Country for more information on the awesomeness of PreddyFest https://www.carolinacountry.com/issues/2017/departments/feature-story/preddyfest-a-music-pilgrimage-for-many.
PreddyFest Bluegrass Festival
August 2-4, 2018
Time: 5 to 11 p.m. Thursday, 1 to 11 p.m. Friday, noon to 11:15 p.m. Saturday.
Location: Green Hill Road
Cost: Three-day pass: $60 in advance, $70 at gate; Thursday $20; Friday $25; Saturday $30.
Younger than 14 free. Camping with hot showers is included with a ticket.
Description: What was originally a weekend get-together of friends and pickers has evolved into a three-day family event on the Tar River that is in its 21st year in 2018. Bands typically play afternoon and evening sets.
The artists with bands playing two sets each day are as follows:
Thursday: The Kevin Prater Band, Dreamcatcher, Highway 56
Friday: Charlie Oakley and Blazin Grass, Wood Family Tradition, Lawson Creek Grass
Saturday: The Malpass Brothers, Constant Change, Feller and Hill and the Bluegrass Buckaroos, Carson Peters and Iron Mountain, The Highland Travelers.
Website: Preddy Fest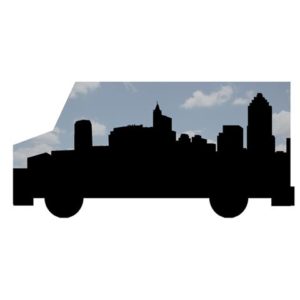 The second event is a bit more millennial than the first. If you are a food truck lover than take advantage of one of the summer pop up food truck rodeo's! This one will be located in downtown Raleigh and will include dozens of local food trucks for your pursuing. This event closes down Fayetteville street from the capital to city plaza. This delicious summer event has one evening rodeo and this is it! Expect lines and crowds so plan accordingly for little ones! You can check out their Facebook page for more up to date info on particular trucks that will be on hand.
2018 Downtown Summer Food Truck Rodeo
August 5, 2018
Time: 3pm-9pm
Location:Fayetteville Street, Raleigh NC
Cost: Free admission- food prices vary
Description: A ½ mile of food trucks spread over 11 blocks! This event includes over 50 of the best on wheels food this state has to offer with seating provided for over 1,000 people along the streets.
Website:http://www.downtownraleighfoodtruckrodeo.com
Facebook: https://www.facebook.com/DowntownRaleighFoodTruckRodeo/
Lisa Skumpija can help with your Pittsboro, Chatham County and greater Raleigh, NC real estate. Living in Pittsboro, North Carolina and working onsite at the Chapel Ridge, Pittsboro, Fred Couples golf course community makes Lisa your local Chatham County real estate expert. Whether you are buying or selling a home in Chatham County, NC, Lisa Skumpija is a leading real estate agent and can make it a smooth process!