North Carolina has deep roots in farming culture.  While "going green", "eating local" and "organic" have become popular in recent years, these fads have simply been a way of life for many North Carolinians for as long as they can remember.  Through hard labor, many of the people in our community farm in order to feed their families, make some extra money or a living but most importantly, to put quality food harvested with passion on the table.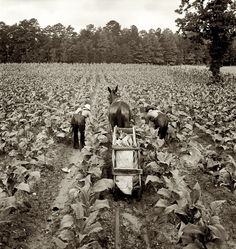 North Carolina Farming History
NC has had its fair share of ups and downs in its agriculture industry, but there has always been a strong presence of small time farmers. Tobacco and cotton were the cash crops but farmers searched for ways to bring a variety of crops to the state. A lot has happened to get us to where we are today.  The North Carolina Department of Agriculture and Consumer Services has a great page about the Agricultural History of North Carolina.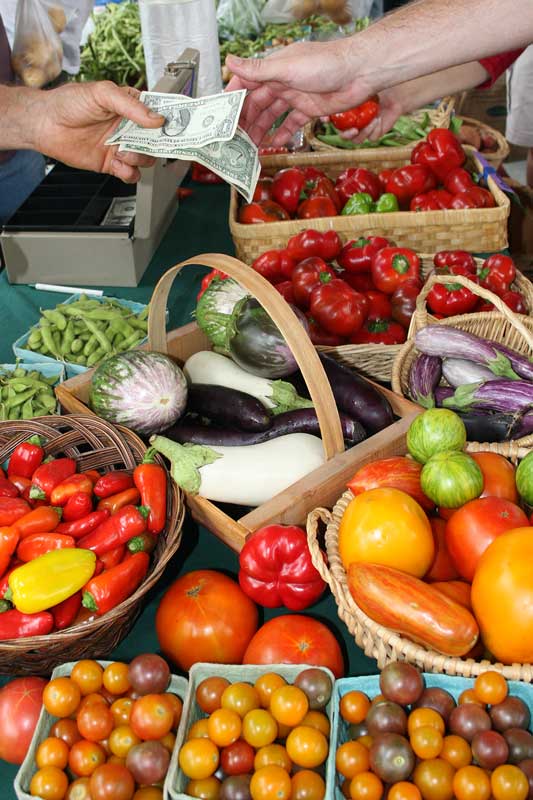 Chatham Mills Farmers' Market
The renovation of Chatham Mills was one of Pittsboro's newer commercial projects but it has proven to be successful with the Chatham Market Place, Oak Leaf, and more! The Chatham Mills Farmers' Market takes place outdoors on the beautifully maintained mill grounds. Every Saturday from 8am to 1pm until October and then from 10am – 1pm from November to January. You will find local seasonal produce, a variety of meats, cheeses, eggs, and baked goods.  The farmers market was found by chatham county local farmers in 2010 who have a very honorable mission: "Our goal is to provide high quality local food to the Pittsboro area, to support small farmers, grow local economy, and to provide an enjoyable open space for the community to gather."
Meet the weekly vendors:
Brae-Burn Farm – heirloom tomatoes, produce, nuts, and crafts.
Cane Creek Farms – fruit, vegetables, and free range hogs and chickens.
Carol's Good Earth – fresh cut flowers, plant starts, candles, dried flower arrangements.
Dutch Buffalo Farm – fruits and vegetables.
Fatty Owl Farm – rabbit, eggs, wallets and bags made from recycled feed bags.
The Grange – poultry, eggs and specialty vegetables.
Legendary Plant Life – plants for the home and garden, specialty edibles and connoisseur ornamentals.
Okfuskee Farm – seasonal produce, fruit and meats.
Red Roots Farm – seasonal vegetables, herbs and mushrooms.
Wanderlust Farm – eggs, vegetables, herbs, teas and cut flowers.
Meet the guest vendors:
Growers of Ayrshire – produce, fruit, herbs, herbal tea and occasional flowers.
Chatham County Artists' Guild – art and fine crafts.
Fiddlehead Farm – breads, baked goods, granola, jams, jellies, marmalades, hot sauces, salsas, dried pepper, mushroom mixes, salts, tomatoes and hot peppers.
Gaia-En Studio – rooting jar stands, one of a kind cast leaves and hypertufa pots.
Hidden Spring Farm – hand dyed and handspun yarn, hand felted hats, bird nesting balls, dryer balls, dyed locks for crafts, needle felted crafts and sheepskins.
Iron Fish – blacksmithed hooks, pot racks, bottle openers, fireplace guard, art pieces, cold pressed soap and luxurious skin creams.
Kildee Farm – strawberries.
Sweet Syngergy – baked goods.
*If you would like to read more information about each of these vendors or see when the guest vendors will be at the market, visit the vendor page and the this week page.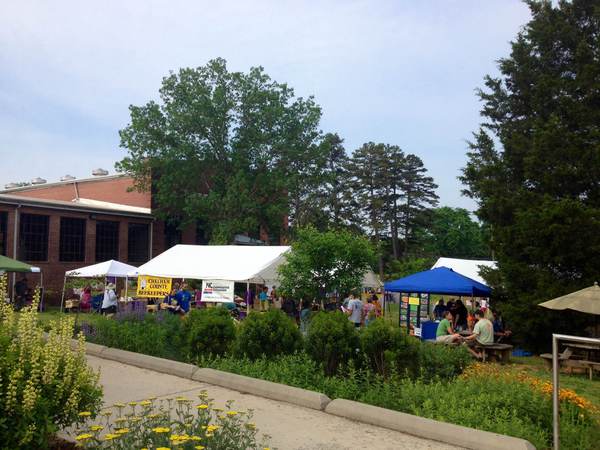 Lisa Skumpija can help with your Pittsboro, Chatham County and greater Raleigh, NC real estate. Whether you are buying or selling a home in Chatham County, NC, Lisa Skumpija is a leading real estate agent and can make it a smooth process!