Chatham County has quite the music scene and I love taking part in it, actually our whole family does! For years my family, immediate and extended, has gone to the Shakori Hills Festival which started shortly after we moved to Pittsboro, NC. If you haven't heard about this festival which has grown in popularity over the years, this is a good place to start!

Shakori Hills
Shakori Hills is a family friendly music and dance festival in our community that draws an impressive crowd. Over 55 performers with a wide variety of performance styles are hosted on 4 unique stages. Walk around the festival grounds and take a look at the craft vendors and advocacy booths, purchase some tasty food from the food trucks and stands, watch artists creating their pieces, play provided games and enjoy activities like face painting with your children, contribute your musical talents in drum circles, participate in workshops like yoga and dance, and so much more. There is always something for everyone going on! I really could go on and on about this event but everything you could want and need to know (like history and background information, performers, schedule, site map, and more) is on their website, which is worth checking out!


Gate, Ticket & Location Information
Gate Hours:
Thursday: 10 a.m. – Midnight
Friday: 9 a.m. – 1 a.m.
Saturday: 9 a.m. – Midnight
Sunday: 9 a.m. – 8 p.m.
Gate Ticket Prices:
Adult 4 day pass, April 16th-19th – $124
Youth (13-15) 4 day pass, April 16th-19th – $64
Individual Day Passes:
Thursday, April 16th – Adult – $32, Youth – $16
Friday, April 17th – Adult – $42, Youth – $21
Saturday, April 18th – Adult – $49, Youth – $25
Sunday, April 19th – Adult – $32, Youth – $16
Cash, Visa, Master Card, Discover and NC Plenty are all accepted.
Kids under 12 are FREE the entire weekend!
Youth (13-15) must be accompanied by a parent or guardian over 18 and kids under 12 must be with a parent.
There is an ATM on location.
For more information on tent camping & vehicle camping costs, early camping set up costs, purchasing tickets online and available discounts, please visit this page.
Location:
1439 Henderson Tanyard Rd.
Pittsboro, NC 27312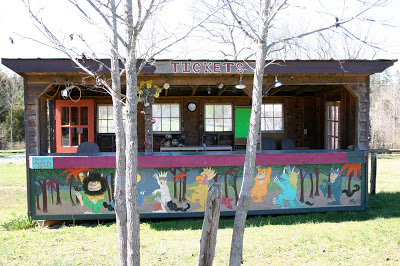 Lisa Skumpija can help with your Pittsboro, Chatham County and Greater Raleigh, NC real estate.  Whether you are buying or selling a home in Chatham County, NC Lisa Skumpija is a leading real estate agent and can make it a smooth process for you!