I love the sense of community that we have here in Pittsboro, North Carolina.  When moving, we deal with a lot of emotions and hurdles.  One thing that everyone experiences when moving is the process of making new friends and finding ways to get involved in the community. Luckily, Chatham County is very community oriented and there are always things to do!  Through my blogs, I hope to open your eyes to all the opportunities our quaint town has to offer.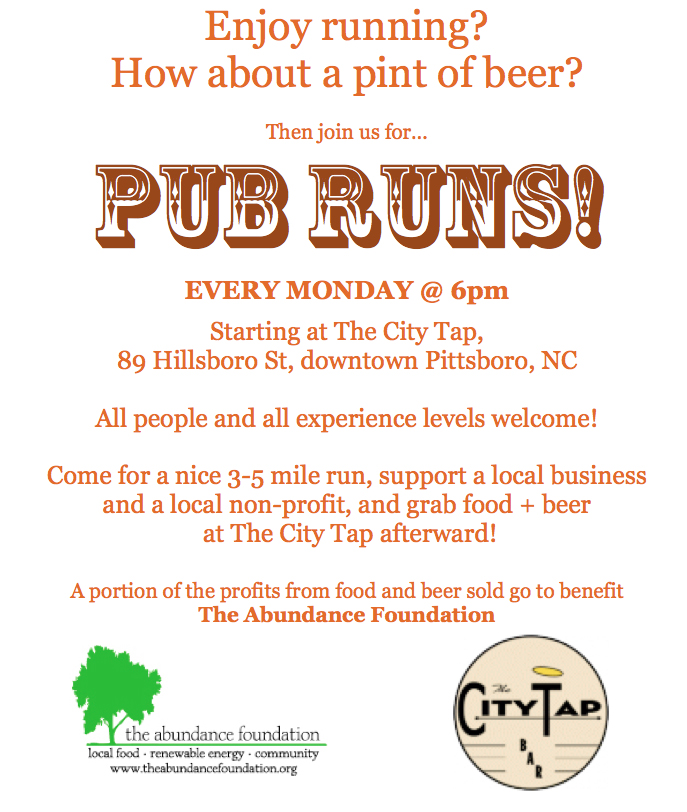 The City Tap
The Pittsboro-Siler City Convention & Visitors Bureau refers to The City Tap as "Pittsboro's neighborhood bar". One of Pittsboro's newer establishments, The City Tap's popularity quickly grew and seems to be here for good! With indoor and outdoor seating, ten beers on tap, bottled beers, a rotating selection of three red wines and 3 white wines, a full North Carolina ABC liquor license, a menu along with daily specials, and a busy calendar full of bands playing, this is a fun place to be!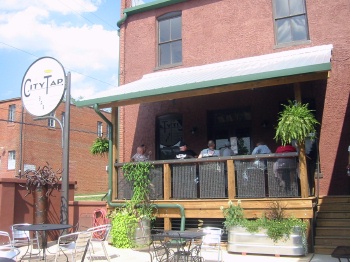 The Abundance Foundation
North Carolina is traditionally a farming state with hard working citizens who value the land, community, and sustainability. Here is a blurb from the Abundance website…
"At Abundance, we aim to be a hub of community resilience in central North Carolina, sourcing out the abundant local opportunities for us all to live and act sustainably, and bringing people together to exchange ideas and build the communities we want to live in.  We believe that a community that takes care of the environment it depends on, and that provides for its own sustainably-grown food, renewable energy, and other basic needs, is a strong community, resilient in the face of challenge, whether the challenge comes in the form of hard economic times or a changing climate."
To learn more about this foundation, visit their website and learn about all the opportunities to support our state through donating time and money, events to attend, tours, workshops, and so much more.

Lisa Skumpija can help with your Pittsboro, Chatham County and Greater Raleigh, NC real estate.  Whether you are buying or selling a home
in Chatham County, NC Lisa Skumpija is a leading real estate agent and can make it a smooth process for you!