For a small town, Pittsboro has a lot to offer its residents.  In the past few years we have seen a large increase in the night life opportunities in town.  A lot of this is thanks to businesses who seek to bring entertainment to us through live music, plays, social events, dancing, fundraisers, film viewings, and so much more.  The Pittsboro Roadhouse & General Store strives to be a venue with a variety of entertainment on a regular basis for our lovely little town.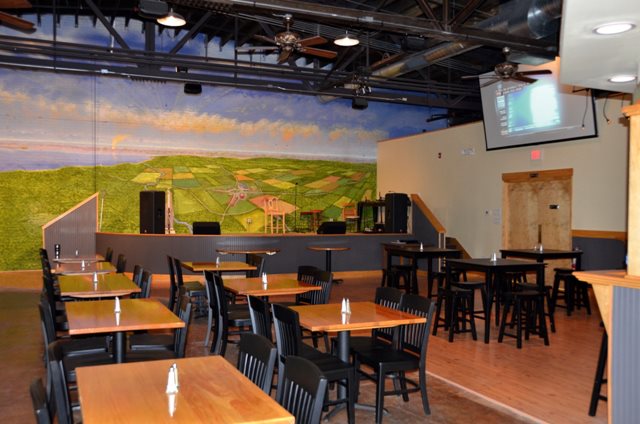 Dinner & A Show
Head over to The Roadhouse & General Store for an evening in downtown Pittsboro filled with entertainment and yummy food! The Phoenix Theater Company is performing their murder mystery, WDED: Murder at Eleven. This event takes place on January 26, 2015 at 7:00pm.  Tickets are $50 (plus tax and gratuity) and include the interactive show and the meal. Call 919-542-2432 to book your tickets! This will definitely be something different than every other night in Pittsboro.
WDED: Murder at Eleven – Presented by The Phoenix Theater Company
"WDED, in Dednam, is Eastern North Carolina's Home for Hometown News. However, owner and station manager Justin C Faircloth, III, may have other plans for the studio. Charlie Riggsbee has been on the air at WDED for years and years—and may be a little past his prime—but not ready to be put to pasture! Madison McKinley-Washington is his young co-anchor who is determined to climb up the ladder, whilst Heather Harper, the weather girl, might be looking for…other ways…to fulfil her ambitions. Faircloth's son, Ivey, is an idealist with lots of great ideas for when he takes over the studio from his dad. And people rarely notice Frank Hinton, the sound engineer, who hears…everything.
An eclectic group of people…none of whom are expecting their little news station to turn into a crime scene…which is why we're going to need the help of the audience if we're going to solve this crime!" – The Phoenix Theater Company

The Pittsboro Roadhouse & General Store
You can find a little bit of everything here! Yummy breakfast, lunch, dinner, deserts, specialty coffee drinks and cocktails, music, dancing, shows, local art work being sold and more are offered at The Roadhouse & General Store.  Be sure to check their website or facebook page regularly because they keep a busy schedule and almost always have something going on.  The Roadhouse is located at 39 West Street, Pittsboro.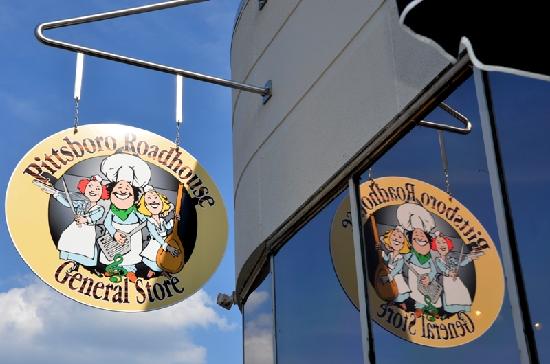 Lisa Skumpija can help with your Pittsboro, Chatham County and Greater Raleigh, NC real estate. Whether you are buying or selling a home in Chatham County, NC Lisa Skumpija is a leading real estate agent and can make it a smooth process!