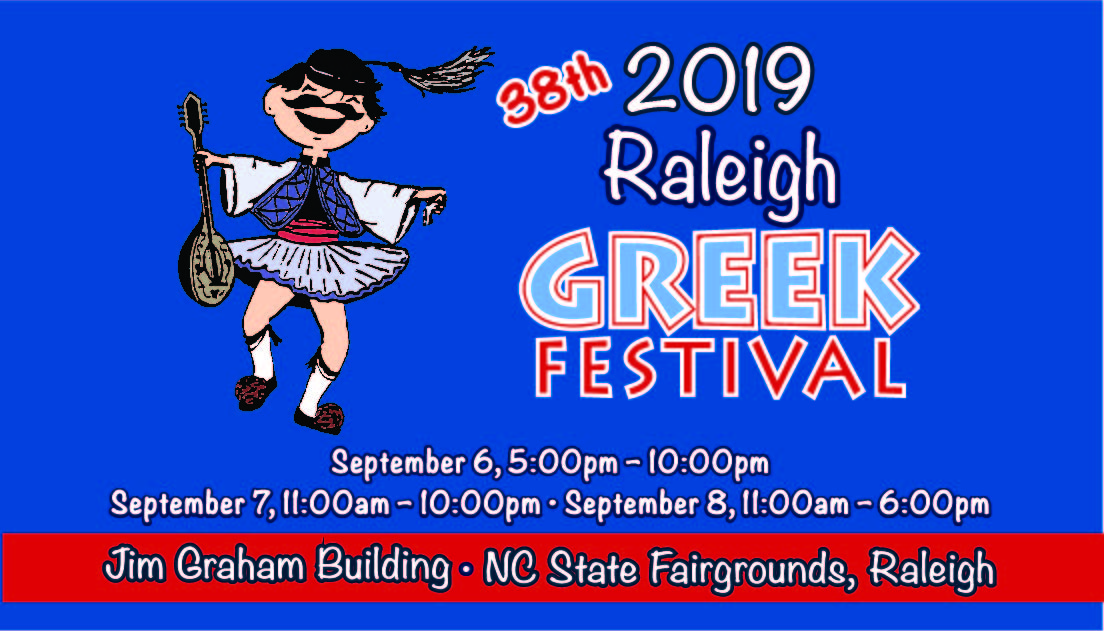 The 38th Annual Greek Festival 
First and foremost come for the fabulous and authentic Greek food! This includes homemade Greek pastries and more made by Holy Trinity Greek Orthodox Church and its many members that use traditional recipes handed down through generations.
Make sure you stay for the live Greek music and Greek Dance Groups bringing you traditional dances and entertainment. Also on the docket are vendors peddling crafts and wares from around the globe and cooking demonstrations for the authentic experience! 
Your money goes to support; Habitat for Humanity, Homes For Our Troops, and Team Rubicon.

Event Hours: Friday 5 – 10 pm, Saturday 11 am – 10 pm, Sunday 11 am – 6 pm…. GENERAL ADMISSION: Adults – $3, Ages 13-19 and Senior Citizens – $2, Ages 12 and under admitted free.
Visit http://raleighgreekfestival.com/scheduleffor more info.
Dance Schedule:
Friday– 6:30-7:15pm 8:15-9:00pm
Saturday-12:30-1:15pm 3:00-4:15pm 5:45-6:15pm 8:00-8:45pm
Sunday– 12:30-1:15pm 2:30-3:00pm 4:00-4:45pm
Cooking Demo Schedule:
Friday-7:00pm
Saturday-12:30pm 2:30pm 4:30pm 6:30pm
Sunday-3:00pm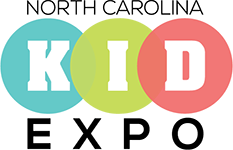 NC Kid Expo Raleigh 2019
It is nice to find a kid friendly weekend event but awesome to find a kid centric event! The NC Kid Expo is focused on the kid at heart. Businesses, non profits and the like come together to provide displays, demonstrations and activities for kids.
Local and national companies will be on hand to demonstrate products and services that relate to children. You can also expect to see sport and activity instructors from local teams and schools. 

Event Hours 10 a.m.-5 p.m. Saturday and Sunday. Admission: age 13 and over: $10; Ages 5-12 $5; General Admission for Family 4-Park $25. 
For more information go to www.nckidexpo.com
Lisa Skumpija can help with your Pittsboro, Chatham County and greater Raleigh, NC real estate. Living in Pittsboro, North Carolina and working onsite at the Chapel Ridge, Pittsboro, Fred Couples golf course community makes Lisa your local Chatham County real estate expert. Whether you are buying or selling a home in Chatham County, NC, Lisa Skumpija is a leading real estate agent and can make it a smooth process!