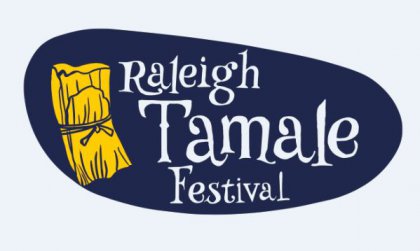 2018 Raleigh Tamale Festival * March 24th *
When:
March 24th , 12 p.m. to 4 p.m.
Where: Carolina Pines Community Center
2305 Lake Wheeler Road,Raleigh, NC 27603
Join the search for the "best tamale in Raleigh" by coming out to the 10th annual Raleigh Tamale Festival. This event is free and open to the public. It is a celebration of Latin cultural heritage and an homage to the all mighty and all tasty symbol of Hispanic cuisine- the tamale.
For those of you who don't know what a tamale is- typically a Mexican dish, they contain a seasoned meat that is wrapped in a corn-based dough, covered in cornhusks or plantain leaves and steamed until done. In a word- delicious.
The festival includes a tamale competition, informational booths, food vendors, games, live music and authentic entertainment for the whole family. This event drew over 2500 people in 2017 so don't miss out on the Latin inspired food and fun!
Competitors
Enter your tamales to win the 2018 title of 'Best Tamale in Raleigh' All entries must be submitted by March 16. Entry space is limited. For more information contact us at (919) 807- 8545
Prizes 2018
$300 First Place
$200 Second Place
$100 Third Place
Click here to register.
You can also volunteer for this event!
https://www.cervistech.com/acts/webreg/eventdetail.php?event_id=865&org_id=0105&event_category_id=&keyword=&sort=dateasc&zip=&zip_radius=&filter_choice=&cal_choice=&res_choice=&console_mode=console&res_code=&disp_status=open&filter_date=None&filter_start_time=&filter_end_time=
Lisa Skumpija can help with your Pittsboro, Chatham County and greater Raleigh, NC real estate. Living in Pittsboro, North Carolina and working onsite at the Chapel Ridge, Pittsboro, Fred Couples golf course community makes Lisa your local Chatham County real estate expert. Whether you are buying or selling a home in Chatham County, NC, Lisa Skumpija is a leading real estate agent and can make it a smooth process!