Keep the St. Patrick's Day fun going with this event that is taking place TODAY!  Don't miss out on this outdoor event with this beautiful weather.  Yummy food, drinks, music and more are what you can expect!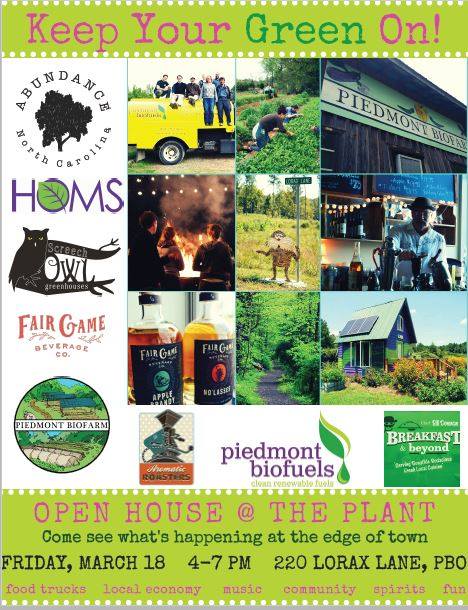 Keep the St. Patrick's Day fun going!
This afternoon, I will heading to this fun event at The Plant with my oldest daughter and my granddaughter to enjoy this beautiful weather we have been having. We cant wait to listen to music, eat yummy food and have a refreshing drink!  If you haven't had food from the Breakfast & Beyond food truck, you have to try it. Bill, the owner and cook, makes wonderful food!  He also does a great job catering events and this is a perfect opportunity to sample some of his delicious food.  I haven't tried any of Fair Game Beverage Co.'s products but I look forward to testing them out because I have heard of a few different events in our community involving them.
Lisa Skumpija can help with your Pittsboro, Chatham County and greater Raleigh, NC real estate. Whether you are buying or selling a home in Chatham County, NC, Lisa Skumpija is a leading real estate agent and can make it a smooth process!