The holiday season is here and part of that is the joys of gift giving.  My family likes to tease me about how hard it is for me to keep my gifts a secret.  I love finding that perfect gift for someone, I get all giddy and want to give it to them right away.  I can honestly say that I get more excited when I find an unexpected perfect gift than when I receive a gift.  To find unique gifts, it helps to look in unique places.

Holiday Shopping With Local Artists
Mistletoe Magic
Almost 30 local vendors are coming together for this annual event to sell their products for the holiday season. Shop for crafts, candles, scarves, soaps, jams, jellies, and so much more at this festive event.  This is their 5th year hosting this event so they must be doing something right!
Want to know specific details on the vendors? Contact Teresa Miracle (preferably after 6pm) at 336-318-5273.
Event Details
Date: November 14th
Time: 10am – 4pm
Venue: Silk Hope Ruritans – 4221 Silk Hope Road, Siler City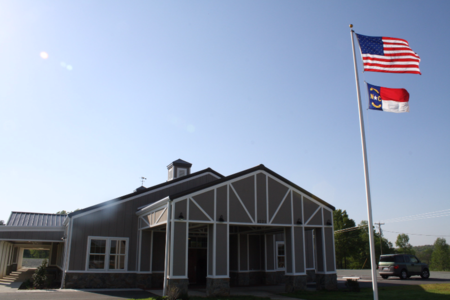 Silk Hope Ruritans
The mission of the Silk Hope Ruritan Club:
"To Build Community through fellowship, goodwill and community service in bringing the people of Silk Hope together through endeavors that improve the quality of life.
A few of their major accomplishments are:
Starting and building the Silk Hope Fire Department and Community centers
Old Fashioned Farmers Day Event for over 40 years
Providing over $205,000 in scholarships to high school seniors since 1983
When our family first moved to NC, we moved to the Silk Hope area. We have attended many award ceremonies, boy scout meetings with my son, birthday parties and more at the Silk Hope Ruritan Club.  We have gone to many Old Fashioned Farmers Day Events and my oldest daughter received a scholarship from the club her senior year of high school. The ruritan club is a true staple in the Silk Hope community that has impacted many lives.
Lisa Skumpija can help with your Pittsboro, Chatham County and greater Raleigh, NC real estate. Whether you are buying or selling a home in Chatham County, NC, Lisa Skumpija is a leading real estate agent and can make it a smooth process!