Small Cafe has made a big impression on our community as one of its newer establishments but proving to be very successful. The bed & breakfast and restaurant has a cozy and artsy atmosphere with delicious food that highlights local produce and fresh meals that change with the seasons. Now they have taken on starting a museum, The Small Museum of Folk Art.

Under The Tin Roof
The Small Museum of Folk Art is in the beginning of its journey to becoming established and this event will help get it started.
The hosts invite you to "Enjoy a unique evening of vision and patronage, including: Sumptuous hors d'oeuvres by OakLeaf and Small B&B, beer and wine, music by Brenda Linton, and an online Auction. You will also be able to tour our newest building that will be the foundation for the museum. We'll have a part of the collection on display for the evening. Join historians, educators,and art lovers who value the traditions and artistic significance of American Folk Art. Help us continue to grow Pittsboro into a thriving arts community."
Enjoy this sample of Brenda Linton's music:
Event Details
September 25, 2015
6:00pm-11:00pm
219 East Street, Pittsboro, NC 27312
919.642.3866
Purchase Tickets – $150 for two tickets, $100 for one ticket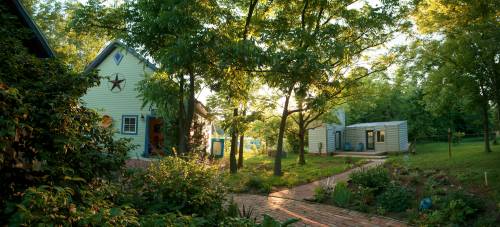 Lisa Skumpija can help with your Pittsboro, Chatham County and greater Raleigh, NC real estate. Whether you are buying or selling a home in Chatham County, NC, Lisa Skumpija is a leading real estate agent and can make it a smooth process!