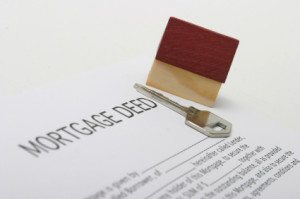 It's certainly a headline we like to see around here: "US Home Purchase Contracts Have Seen a Significant Increase."
And in fact, that's exactly what The Associated Press recently reported.
This is great news, especially given that – so far this year – the pace of buying is slower than in 2013. A lot of this can be attributed to the harsh winter that kept many home buyers inside.
But as the recent report indicates, spring and summer sales activity may ultimately compensate for those sluggish winter months.
It's Not Just Sales Contracts Enjoying Favorable Conditions
Here's a full report of what the National Association of Realtors recently revealed:
Its seasonally adjusted pending home sales index increased 6.1 percent to 103.9 in May.
That marks the sharpest month-over-month gain since April 2010.
The index is still, however, 5.2 percent below the level it was at a year ago.
Experts believe that lower mortgage rates and an increased home inventory drove much of May's gains.
All four U.S. regions (the Northeast, Midwest, South and West) saw increases in signed purchase contracts
Meanwhile, in a different report released by the Association, completed sales of existing homes increased 4.9 percent in May to a seasonally adjusted annual rate of 4.89 million homes.
Still, it's worth noting that sales are down 5 percent year over year.
The association predicts that sales of existing homes will decrease 2.8 percent this year to 4.95 million. That's compared to 5.1 million in 2013.
In terms of new homes, sales increased 18.6 percent in May to an annual rate of 504,000. That's the highest level since May 2008.
Why Are Things Showing Improvement Now?
Of course, it helps that we're still in the spring and summer home buying market.
But another key factor is the removal of two previous obstacles: Rising mortgage rates and a low supply of available homes for sale.
Average rates for 30-year fixed-rate mortgages fell to 4.17 percent recently. Before, it had been at 4.20 percent and higher. Still, rates are roughly 0.25 percent higher than they were at this time last year.
Meanwhile, the supply of homes has increased. By 2.2 percent in May to 2.28 million. That's 6 percent higher than a year ago, helping to fuel increased activity on the market!
How Can You Expect This to Affect You?
If you're a home seller, the recent flurry of activity should give you confidence that you too will be able to sell your property and in a reasonable amount of time as well.  But one things that will decide that is working with an experienced real estate agent who knows the ins and outs of the market.
And if you're a home buyer purchasing a property on the local housing market, the recent activity suggests that you're in good company – with more and more people entering the market to invest in property!
Always Here To Give You The National Real Estate 411!
What other valuable information would you like to learn about the real estate market in order to make your transaction easier? We will be happy to supply you with all of the insight you need!
Contact us today for valuable real estate advice today!
And make sure to check back to our website soon for more pertinent information that affects you!