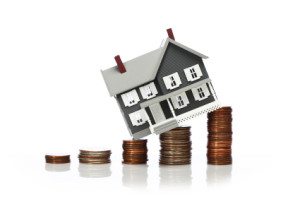 Home buying fervor has driven home prices to their largest annual gain since 2005, according to a recent article in the Wall Street Journal.
Evidently, home buyer interest – fueled by low mortgage rates as well as reduced inventories – helped drive prices up in 2013.
Now, experts are saying that home buyers and home sellers can expect price gains to level off in the wake of the home buying frenzy.
Key Statistics For National Home Buyers or Sellers
According to the Standard & Poor's/Case-Shiller price index, U.S. home prices increased 11.3 percent year-over-year during the fourth quarter.
Meanwhile, the Case-Shiller index that measures home prices in 20 major metropolitan areas reported that prices increased 13.4 percent during that same period of time.
And another index, which is calculated by the Federal Housing Finance Agency, reported that prices increased 7.7 percent, to an eight-year high.
More News You Can Use
Here's what else real estate analysts recently reported about the national housing market:
Home priced decreased 0.1 percent from November to December in the 20-city index.
That marked the second straight monthly decline.
Experts noted that the monthly declines during the fourth quarter were actually the smallest for that period in eight years.
Meanwhile, in January, sales of previously owned homes dropped 5.1 percent from a year earlier, according to the National Association of Realtors.
Home builders across the country reported increased profits in recent months. For instance, Luxury builder Toll Brothers said it saw a 21 percent year-over-year increase in its average sales price during the quarter ending in January.
However, the builder also reported that new contracts for homes during that same quarter decreased 6 percent year-over-year.
Meanwhile, all 20 cities reported annual gains last year, including Las Vegas with the largest at 25.5 percent and San Francisco following close behind with 22.6 percent.
Across the US, home prices have increased 21 percent after bottoming out in early 2012.
Home prices, which dropped 35 percent between 2006 and 2012, now are 21 percent below their previous peak.
Now, home prices are at the levels they were in mid-2004.
Experts say that the rising home prices are good in one sense, although they may also curb home buyer activity as homes become increasingly less affordable.
Still, in the long run, the leveling out of price gains is a good thing because it means a more stable and robust housing market.
Your National Real Estate Experts
We hope you stop by our blog again soon to get the latest information on national housing market activity.
We're your national real estate experts and we're here to help you make an informed decision on the market as a buyer or seller!