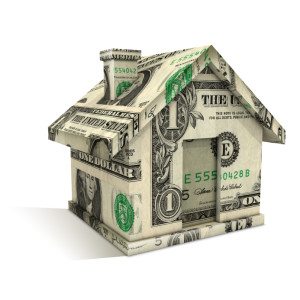 Home prices in both the United States and Canada have steadily been increasing over the last several months, according to recent housing market data.
Evidently, CoreLogic Home Price Index recently reported that U.S. home prices have increased in nearly all major cities, and were up 12.4 percent year-over-year in August.
Meanwhile, in Canada, home prices are showing their own gains in terms of home prices!
This is encouraging news for anyone hoping to sell their home soon.
U.S., Canada Home Prices Are On the Rise!
Here are three encouraging signs for both the US housing market and Canadian housing market:
Home prices increased month-over-month throughout the summer
The proportion of distressed homes on local markets has been declining
Home values are seeing year-over-year gains
More specifically, here's a look at recent activity on the U.S. housing market:
Home prices increased 1.8 percent between June and July.
August saw a 0.9 percent increase in home prices
Nevada saw the largest increase in home prices, with a 25.9 percent year-over-year home price increase.
Nevada was followed by California, Arizona, Utah and Florida respectively in terms of home price appreciation.
For metropolitan areas, San Bernandino and Los Angeles in California saw more than a 20 percent year-over-year increase in August. That makes them some of the highest jumpers in price appreciation.
Out of the 100 largest cities, Akron, Ohio, was the only one to see prices decrease.
New Mexico had the smallest appreciation, with just a 1.54 percent increase, followed by Vermont, Delaware, West Virginia and Kentucky. Those states had between a 2 and 3 percent increase.
All of the above statistics factored in distressed sales. But if you take those out, home prices increased by 11.2 percent year-over-year in August 2013

Still, home prices remain 17.1 percent below their peak in April 2006. 

Analysts remain optimistic about the future, predicting a 12.7 percent price hike for September.
And here's a look at what Canadians are seeing in terms of home prices:
Canadian home prices increased by 0.1 percent between July and August
Home prices were also 1.8 percent higher than a year earlier
Your National Real Estate Experts
The summer home-buying season ended on a positive note in most markets in Canada and the United States, which is sure to please home sellers everywhere!
And given that analysts are expecting this upward trend to continue, home owners can feel optimistic when they ultimately decide to list their properties!
Check back here soon for updates on housing market trends that may affect you!